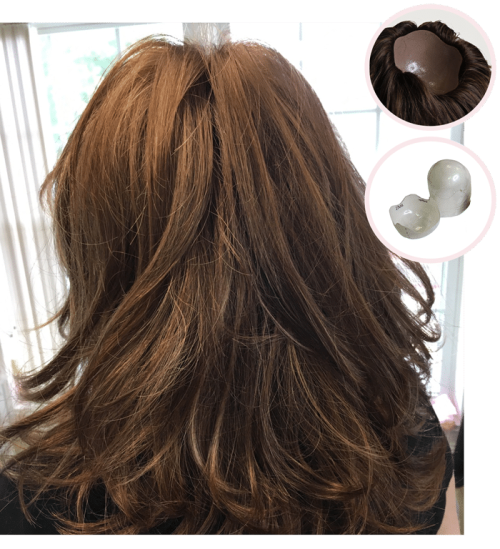 Ragazzi CNC: The Leading Non-Surgical Hair Replacement System in MA
The Ragazzi CNC hair system is a custom-designed second-skin cranial prosthetic injected with raw virgin hair that fits onto your scalp. No more clips, tabs, or uncomfortable full-cap wigs–the Ragazzi CNC feels like you are wearing nothing at all. 
Once the hair system is applied, it feels like natural hair and scalp, making it an undetectable hair replacement solution. Every hair system is made with raw human hair hand-selected and individually injected. No other company offers this level of quality and craftsmanship!
Ragazzi CNC FAQ
Yes! Our patients include those that have a diagnosis of Trichotillomania, Alopecia Areata, Frontal Fibrosing, Alopecia, and Alopecia Totalis. We also help those that have congenital birth defects and those that have been affected with burns to the scalp. We see patients that are undergoing chemotherapy for cancer as well as those that have natural progressive hair thinning on the scalp.
At Wilde Hair, we also have an extensive background in helping our clients move forward with FUE, Micro FUE, and FUT procedures (when clinically appropriate).
Yes, it does require regular maintenance. Gregory has the expertise to properly remove, clean, and reapply the hair system. With proper maintenance, the system will have a longer lifespan and look radiant.
We recommend always coming to Wilde Hair for any cut or color for your hair. Gregory's knowledge and understanding of the hair system will leave you with beautiful and safe results. You can learn more about Ragazzi Hair Coloring here.