Innovative Hair Prosthetic System Technology from CR Lab
If you're experiencing hair loss, you deserve a high-quality, personalized solution that makes you fall back in love with your hair. 
At Wilde Hair, we have the exclusive rights to design a fully customized, non-surgical hair prosthetic system using the CNC 3D Head Scanner. The Cesare Ragazzi scanner is the first and only of its kind–no other hair replacement manufacturer has this technology! 
With no invasive procedures or painful surgeries, our custom-made hair systems have changed the lives of people just like you.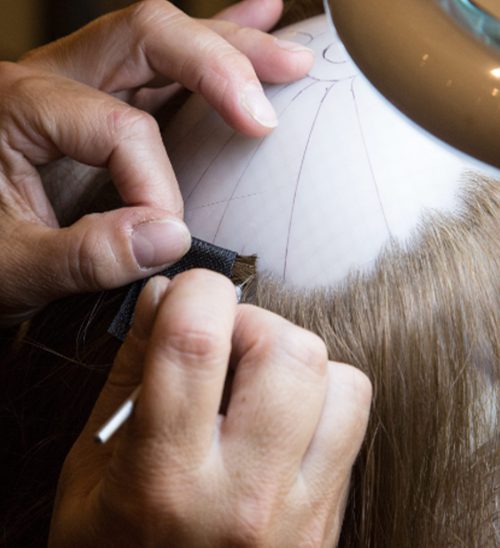 State-of-the-art technology, transformative results
The CR Lab hair prosthetic system is a non-invasive solution to hair loss problems. Our systems give you a beautiful, undetectable result. Every hair prosthetic system we create is custom-designed to the exact dimension of your head using patented 3D imaging. 
The Ragazzi CNC medical prosthetic hair restoration service is the most customized second-skin hair restorative technique on the market. At Wilde Hair, we add volume, length, and customization to the crown for those who want an undetectable nonsurgical hair restoration result.  
We are excited to offer our customers the CNC Laboratory Trichological consultation and medical-grade treatment lines. With this advanced technology, we can measure sebum, PH, and hydration levels and recommend the most effective treatment protocol for your needs.